Having a basement in your house can prove to be an excellent opportunity to create a dedicated space for relaxing after a long week of work. If all the space in your basement is still unused and you don't know what to do with it, learn how to convert your basement into a rec room. Not only will you give your space purpose, but you will add some value to your property. If the time comes when you want to sell your home, a basement rec room might be what tips the buyer to decide in your favor. Explore different ideas until you reach a point when you know it will be the right design for you and your family. Consider your family dynamics and use your basement's full potential.
Choose a coherent look with the rest of the house
When designing your basement and turning it into a rec room, you should stray a lot from the overall theme of your home. Basements are usually devoid of natural sunlight, so you should opt for bright colors on the walls. You don't want the space to feel claustrophobic, so don't go with dropped ceilings. Those can even look cheap and diminish the overall aesthetics of the basement. To get some inspiration on remodeling your basement, you should look at some before and after basement remodel photos. Even though you want your rec room to be a fun place, keep in mind the coherence of the room with the rest of the house.
Pick a theme that best speaks to you and your preferences
Not every room in your home must have a theme. However, if you are working on a project to convert your basement into a rec room, it is good to have an underlined theme to go with, and you should pick one before you start the actual basement remodel. Look at some design ideas and think hard about what direction you want to take. Perhaps, you are bringing in a large pool table and would like to create a pool bar vibe. You might be a fan of games and want your rec room to resemble an arcade. Whatever you choose, you should stay true to your preferences and in line with your hobbies or favorite pastimes. We are sure your friends will appreciate all the hard work you put in, even though the theme might not be their cup of tea.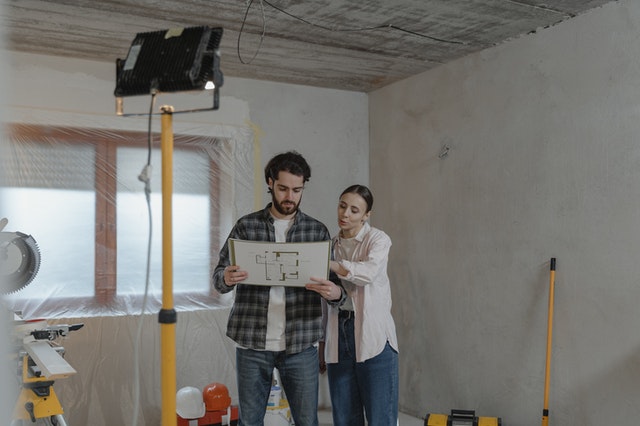 Invest time into learning how to convert your basement into a rec room
When you put some thought into the direction you want to take and pick a theme for yourself, you should go along and plan the specifics. If you don't want an actual interior designer making the shots, you should invest your time learning what aspects of your basement remodel are especially important. Like there are many tips on creating a basement home gym, there are as many for creating the perfect fun oasis down in your basement. Some essential features your basement rec room should have are:
Proper flooring
Good carpeting
Inviting stairwell
Essential furniture pieces
Functional bathroom
Working ventilation system
Pay special attention to flooring
Because you want your basement rec room to be a place where you meet friends, you want to do your flooring right. Some of the best options prove to laminate or vinyl. Many people opt for hardwood flooring to go with the rest of the house. Even though we are talking about your basement, some outdoor flooring could also be a solid choice. There are many different styles you can go for, from cheap outdoor flooring options to non-slip outdoor flooring options. Whatever you choose, installing proper flooring will keep your guests safe, enjoying the fun environment that you created.
Choose quality carpeting for a cozy rec room experience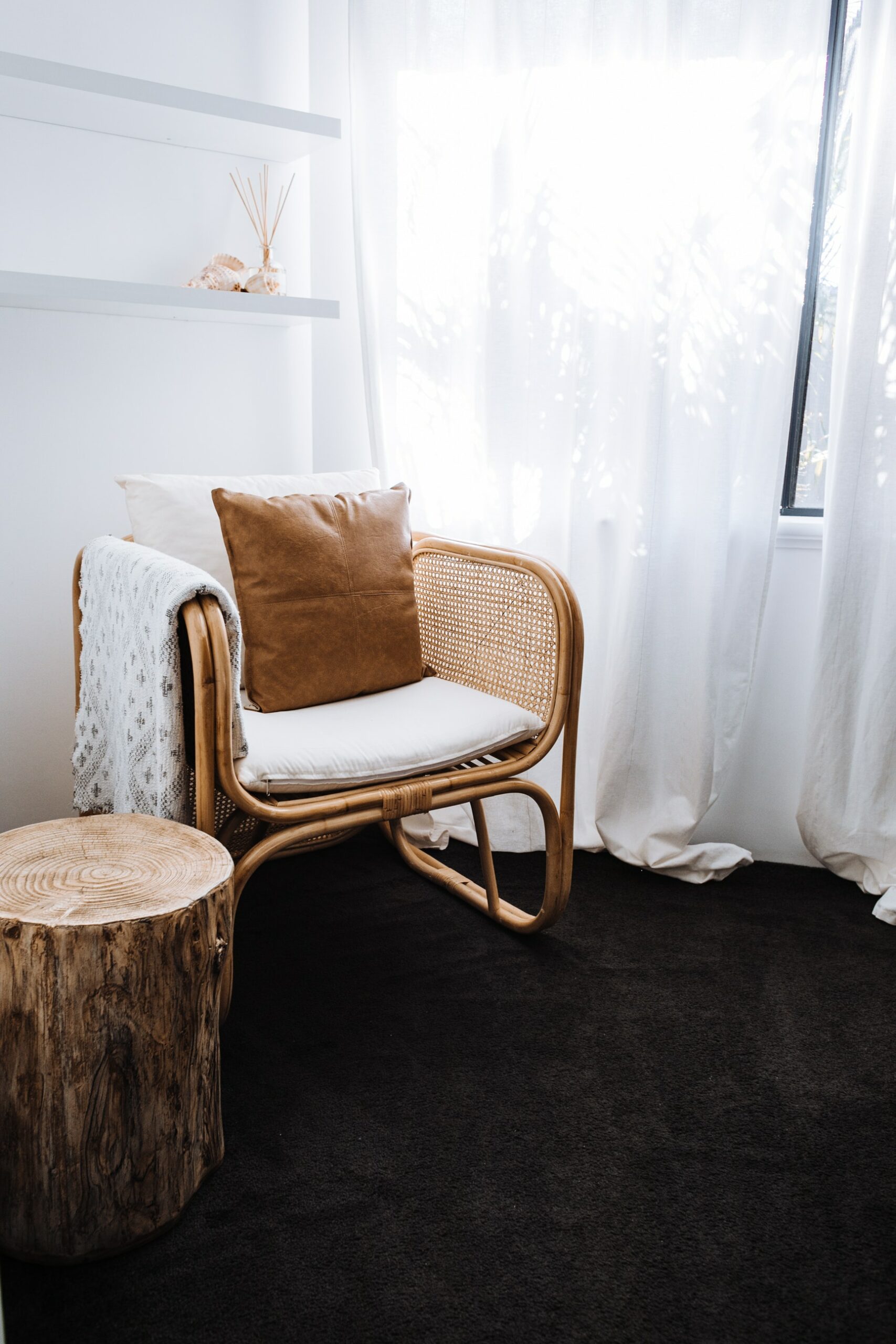 Because of its position in the house, your basement might be colder than the other rooms. Even if you add proper insulation and have heating, carpeting can make a difference. You want to feel cozy and warm while you are unwinding from a busy week. Your friends should feel comfortable, as well. Look at this as an opportunity to add some extra flair to the room. If you have opted for outdoor wood flooring options for your basement, a nice carpet will be a great addition to the overall look of your new recreational room. Is this the perfect spot for your golf sim enclosure? Cover the desired area with a good artificial turf.
Connect your basement with the rest of the house
Creating a bridge between your new rec room and the rest of your home is essential. You can do this by adding a stairwell. There are many options, but people often choose to install an open stairwell because it looks fantastic and doesn't eat up the room. However appealing this might be, there are also some other great options. And it is essential to consider the type of furniture and equipment you will be bringing. If they are on the bulkier side, you should pay attention to have enough room to maneuver. Therefore, you should delay the installation of the railing until everything is brought into the basement.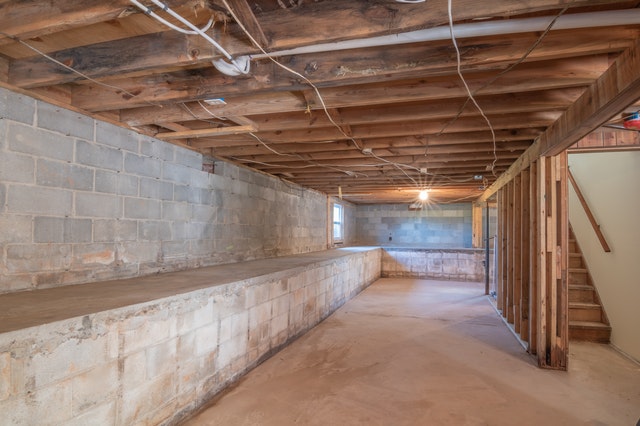 Choose some essential pieces of furniture to make the rec room a living space
Bringing furniture down in your basement is a project in itself. If you are moving large pieces, it is essential to pack them well. With proper packing, you are making sure every single piece of furniture has maximum protection. Sometimes it is advisable to ask help from friends or even trained professionals to ensure easy transport of bulky items. If you are dealing with some antiques or planning to move in large and sensitive items like pool tables, you should spend some time thinking this through. Once you decide what to put in your basement rec room, you will have a more functional space that starts to look like an actual recreational room.
Adding a bathroom in your basement
If you are wondering how to improve the basement area even more and potentially skyrocket your home value, you should consider installing a bathroom. It is a very convenient addition, and another bathroom in a house can only be good. However, installing a new bathroom can pose a challenge because chances are you will have to deal with some plumbing. That can be an expensive project, especially if you don't know what you are doing. The best way to save some money is to spend some money and hire plumbing experts. That way, you will make sure you have a new, functional, usable, properly installed bathroom in your new rec room.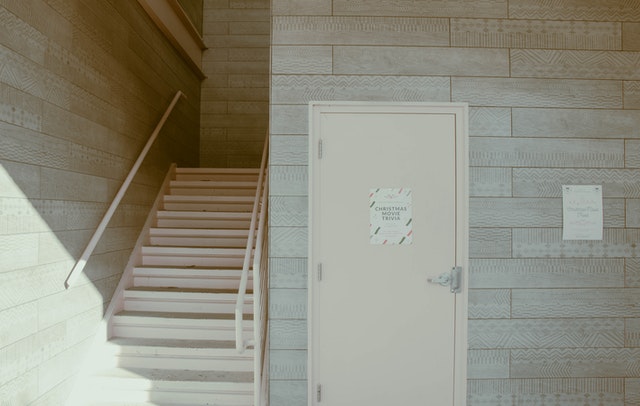 When you get sold on the idea of having a bathroom in your basement, why not add a kitchen too? Look at some basement kitchen ideas and decide if this is the direction you want to take. But before installing a brand new kitchen in your rec room, you should deal with ventilation.
Proper ventilation is essential for this remodel
Having good ventilation in an ample space that can accommodate many people is a must-have. Not all basements have windows, but if you do, you should take advantage. There is no better ventilation than natural. Basements tend to be little dark and moist places so keeping your windows open for fresh air to come in is always a good idea. If you don't have windows, you can always opt for air-conditioning. Different types of air-conditioning units come in different sizes. It's a matter of choosing the one that best suits your space and its purpose. With a sound ventilation system, you will be able to keep mold and mildew in check. Also, heating and cooling the area will be much easier and more efficient.
Are you still wondering how to convert your basement into a rec room?
To conclude and summarize, we advise you to plan well ahead. Making a plan for transforming the space in your basement into an area for fun and games is a crucial step in the process. If you know exactly what you want, making a plan on how to do it is easy. When you don't see what you want to achieve, you should invest some time looking for potentially good ideas.
The internet is an excellent place to find inspiration on how to convert your basement into a rec room. And you will undoubtedly find ideas that speak to you, your preferences, and your budget. That might also be the last renovation project you will undertake or the last room in your house that needs an update. If you are planning to sell your home, it is best to keep it simple yet effective. If not, make it your oasis for fun, a place to meet with friends and enjoy some incredible moments together. Shoot some pool, play some arcade games or spend time on your favorite hobbies. Make the most out of your basement.